CZECH REPUBLIC​ Cross Club Prague, Chapeau Rouge Prague
FRANCE Shadow Odissey Paris
GEORGIA Drama Bar Tbilisi
GERMANY  ://about blank Berlin, Arena Club Berlin, ​IPSE Berlin, Griessmuehle Berlin, Salon Zur Wilden Renate Berlin, TBA Club Dresden, ​Urban Spree Berlin, ​60 Hz Berlin, ​Humboldthain Club Berlin, ​Magdalena Berlin, ​AVA Club Berlin, ​Chesters Berlin
GREECE​ Tokyo City Bar Thessaloniki
INDONESIA Vzletnaya Bali, Desoner Bali
ITALY Site Club Varese
POLAND​ Sfinks700 Sopot
RUSSIA​ Dissident Moscow
SPAIN Razzmatazz Barcelona, Sideral Barcelona, ​Haimney Barcelona, ​No Name Beach Bar Ibiza, The Box Ibiza, ​Plastik Ibiza
SWITZERLAND Street Parade Zurich, ​Zoo Usine Geneva, ​Stairs Club Zurich, Auberge Lugano, ​Vanilla Club Riazzino, Living Room Club Lugano, Lake Lugano, ​Arena Mendrisio, Silencio Geneva, Plaza Bellinzona, Chiputo Bellinzona
Stallo – Analatory ​ Casanova Bar Berlin
Stallo – Rutrurona  Disconnekt Records
Stallo – Ambienocid  Death Bell Records
Adam X, Amotik, Deepbass, Dubfire, Emmanuel Top, Fabio Florido, Fabrizio Lapiana, Freddy K, I Hate Models, Jeff Rushin, Kas:st, Luigi Tozzi, Marcel Fengler, Ness, Oliver Deutschmann, Polar Inertia, Reeko, Shlomi Aber, Takaaki Itoh, TR-101 (DJ Pete + Sleeparchive), Umek, VSK…
Co-founder and resident at Disconnekt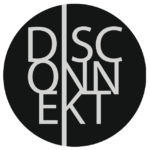 SHORT BIOGRAPHY
It's a common occurrence to have people approach the dj booth to ask who is playing when Stallo is behind the decks.
He seduces by his mysterious apparitions and enthralls the public.
Either playing for his own techno event project called Disconnekt Berlin, hosted around various venue in Berlin including ://About Blank, Arena Club, Griessmuehle and IPSE, or when he his invited to perform abroad (See the complete list above), the crowd is always conquered by his deep heady loops and dark melodies.
Stallo developed his specialized sound taste through personal experience in the music and entertainment industry.
Raised in Switzerland, he firstly evolved as a young talent playing around the region of Ticino and even toyed with a live version of his performance.
Later on, burning for more, Stallo embraced the greatness of Ibiza and rised as a member of the Enter crew, led by Richie Hawtin.
There, on the white Island, something clicked for Stallo which was when he decided to move to Berlin, to satisfy his connoisseur techno taste and expectations.
Travelling especially around Europe to produce and share the Disconnekt Berlin vibes, Stallo experienced a lot in terms of mixing music and creating the perfect vibe at the party.
Stallo always provides excellent sets for the greatest pleasure of the dancefloor and push his boundaries.